Worldbuilding Theory and Praxis
Prema Arasu
14 Claude St, Burswood
4-week course
Mondays, 5–7pm
August 1–22, 2022.
This course, taught over four two-hour interactive seminars, will facilitate meaningful interrogation of the processes behind building imaginary worlds. These seminars are intended for creatives working in all mediums, including visual/performance artists, creative writers, academics, or Dungeon Masters.
These seminars will use up-to-date critical theory to inform the construction of secondary worlds and how that information is translated into a chosen medium. This will help creatives imagine magic systems and other planets which are meaningful metaphorical explorations of pertinent philosophical questions.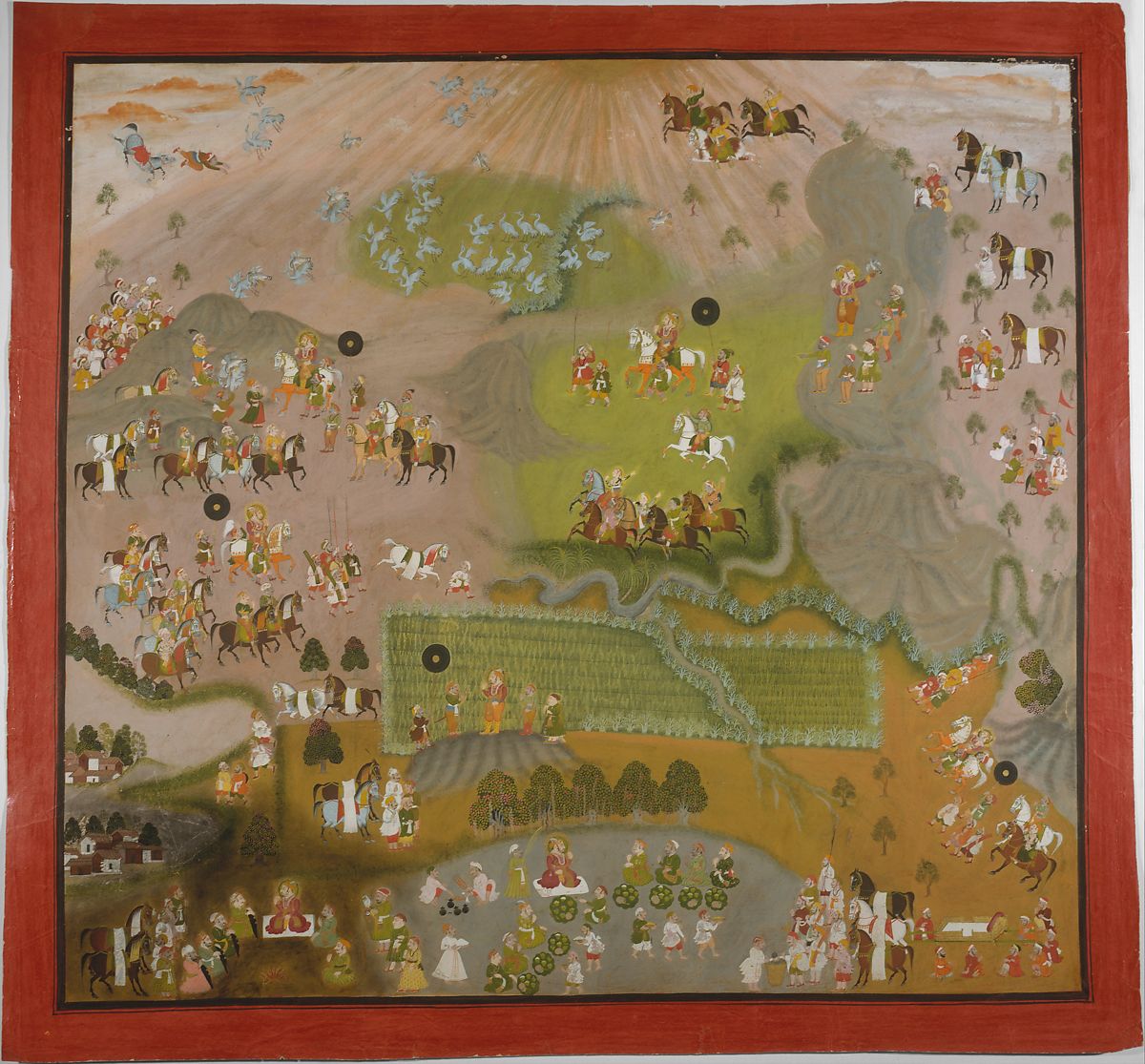 Shiva and Dayal,
Maharana Jagat Singh Hawks for Cranes
(1744).
Instructor biography
Prema Arasu is a Perth-born emerging writer and PhD Candidate in Creative Writing at the University of Western Australia currently living and working on Noongar Boodjar. In 2019 they explored a variety of creative projects including science fiction and fantasy worldbuilding, found-object poetry, dada art, and performance art. They are particularly interested in the ways in which the imaginative construction of alternative worlds in fiction writing can function to destabilise the ways in which gender identities and gender roles are constructed through language. Prema also engages with postcolonial writing, the body, the monstrous, and leeches. They have a cat called Ghost.